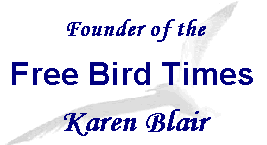 As publisher of three publications - The Free Bird Times, Capeway Traveler and Horse Talk - Karen Blair is no novice to the newspaper industry. She started in the business with a meteoric rise from part-time advertising space seller, to general manager and eventually publisher for the Franklin Publishing Co.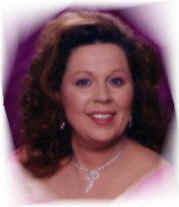 Blair decided to start her own "monthly country journal", The Free Bird Times in September 1995. It has since grown to cover over 47 communities and boasts a readership of over 66,000 people every month... Quite impressive numbers!
Because of her success with the Free Bird Times, Blair decided to launch two more periodicals. The Capeway Traveler, an index/reference publication geared toward travelers looking to become acquainted with New England and other parts of the country, and Horse Talk, specific to equines and farming. All three publications are available with a subscription, and filled with upbeat and informative editorial information.
Blair, who resides in Middleboro, Ma. is also licensed as a Justice of the Peace, Notary Public and serves as a constable for the town. Although this keeps her very busy, publishing is still her number one priority. "I thought it would be small but it has really grown..." states Blair in regards to The Free Bird Times, "publishing is in my blood."
*Information taken from interview done by Sharon Neary for the Business Journal

Copyright 1998-2019. © Free Bird Times. All Rights Reserved. Website designed and maintained by Centaur Web Designs.